We help individuals suffering from depression and anxiety to feel better so they can create and enjoy healthy and meaningful relationships with their loved ones.
Are you an individual struggling to find your purpose in life, but anxiety, depression, or past traumatic experiences are getting in the way?
Are you struggling to form meaningful relationships? Do you feel disconnected from the people closest to you?
Perhaps you are transitioning into the role of a spouse or new mother, and the daily burdens you have to bear cut into your ability to be your best self.
Thankfully, at SMPyschotherapy & Counseling Services, you don't have to bear these burdens alone. Our team of licensed professionals are committed to helping women manage symptoms of depression and anxiety and improve their self-esteem. We want to help you tap into your unique creative power and form healthier connections with your family and loved ones.
WITH OUR HELP, WOMEN CAN IMPROVE THEIR OVERALL EMOTIONAL HEALTH, ALLOWING THEM TO LIVE A HAPPIER AND FULFILLED LIFE
SMPsychotherapy & Counseling Services
Our goal is to help women to build legacies of transformation not just for themselves but for generations to come. We believe a woman is at her strongest when the connections and relationships in her life are peaceful, nurturing, and empowering.
We are a team of licensed clinical therapists in Danbury, Connecticut, with over 30 years of clinical expertise between us. We provide services for children, teens, families and couples. Our practice includes educational workshops, psychotherapy groups, individual assessments, parenting support, and social skills training for children and teens.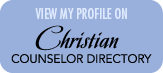 3 Easy Steps
If you want to grow into a more authentic, empowered version of yourself, we encourage you to follow the three-step process outlined below:
Our team will connect you with the counselor who is right for you and schedule a personal evaluation to discuss your needs and goals.
We look forward to helping you take the first steps towards a legacy of healing and transformation!
CALL US TODAY!
We will get back to you within 24 hours (except on weekends and during holidays). Right now, because of COVID-19, all our counseling sessions are online or via telehealth.
What are our clients saying about their experience at SMPsychotherapy & Counseling Services:
"Soribel is a compassionate, knowledgeable, and leader in the field of counseling. Her warm style and down to earth personality make it super easy to talk to her. She has helped thousands of clients. I highly recommend Soribel!​"
"As a working single mom, I felt flustered and organized. I also felt guilty about working instead of being with my daughter. After working with Soribel, we developed a strategy that worked well for my daughter – and allowed me to STOP feeling guilty. We also did some internal work and I was able to acknowledge the stories I was telling myself. Thank you, Soribel for bringing ease in my life!"
"I came to Soribel after a devastating breakup. I felt hopeless, depressed, angry with life, and was crying non-stop. I couldn't eat or sleep, lost my self-esteem, didn't feel good enough, and was truly the hardest time of my life. With Soribel's help, I began to understand just how unhealthy my relationship had been. She helped me see that the breakup was not a punishment but actually a blessing. She truly is a Godsend."​
"I thought I was hiring Soribel to help me make my relationships better. But soon, I recognized that I was the real reason my life wasn't working. Soribel gave me powerful practices for finding happiness within and loving myself more. She helped me identify and implement the tools I needed to positively impact my personal life and relationships. In creating a self-love routine, I feel more motivated, inspired, happy, and empowered. My life is moving forward with intentionalism and action. Thanks to Soribel's support, I've been able to create more joy, happiness, and fulfillment in my life!"
"My therapist at SMPsychotherapy & Counseling Services has tremendously helped me during the toughest time of my life. I was going through a bad divorce and a custody battle. She helped me to cope with my feelings, anxieties, and to gain self-confidence. She is a great therapist. I had recommended her to friends and family so she could help them as she has helped me."
"It's been such a pleasure working with our therapists at SMPsychotherapy & Counseling Services. She has been there for my family tremendously. She has gone out of her way to accommodate our busy schedules. She is easy to talk to and is a great listener. There have been many times I sat in with my child for their session and felt like we were all just having a conversation at our home. She felt like an aunt to my kids, giving them advice like a family member would. She's checked in when knowing there were some difficulties at home. During COVID she has checked in a numerous amount of time, in between sessions, to make sure my child, who suffers from anxiety, was doing well. I would highly recommend SMPsychotherapy & Counseling Services to anyone looking towards this journey. You will be satisfied with the outcome."​
"Soribel has helped me find my voice in situations that I thought I couldn't win. She's very resourceful and helps you understand and see things from other perspectives"